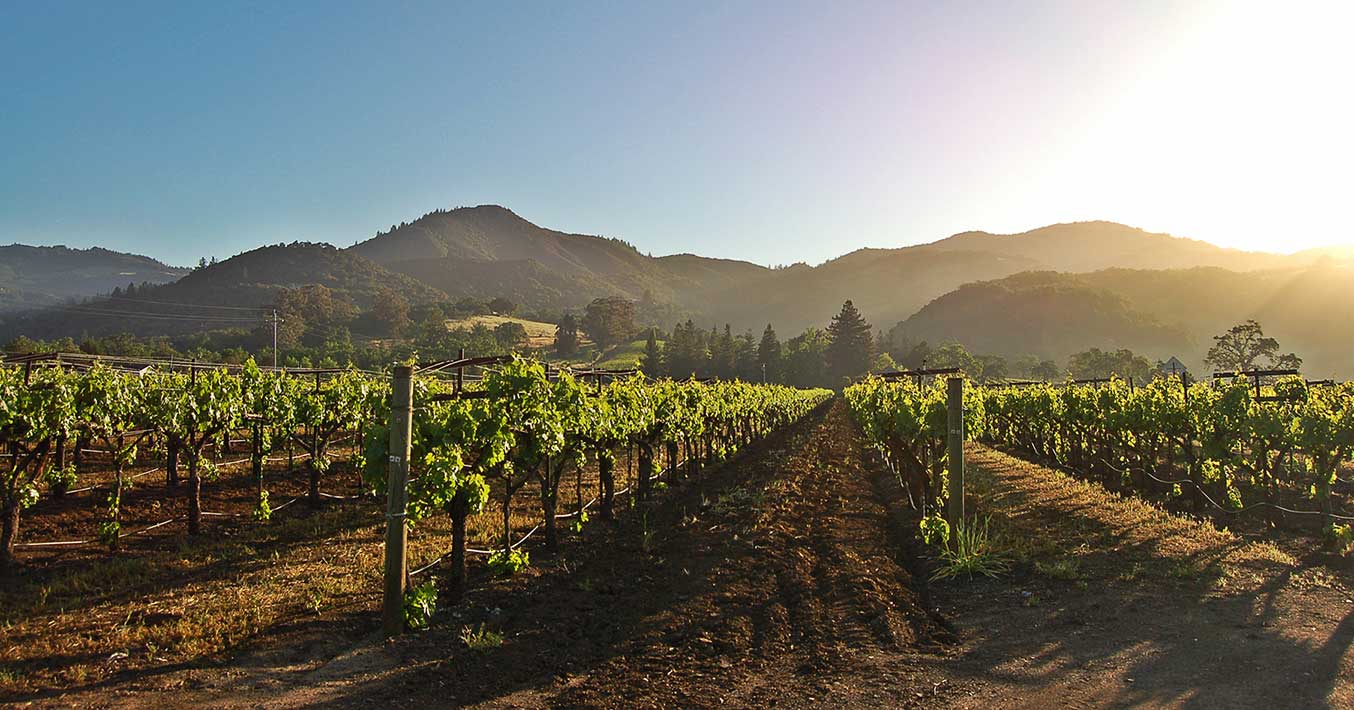 It's almost Springtime in Sonoma Valley, which means it's time to talk bud break! We are excited to continue this very special experience we've put together for wine lovers of all kinds. This curated event includes 3 interactive levels and for this round, we are honing in on one of our all-time favorite grapes: Syrah. For Muscardini, Syrah brings us back to our roots, as it was our very first wine bottled back in 2005 with Unti Vineyards.
During this immersive deep-dive, guests will get to learn about the cycle of bud break in the vineyard and hear from premiere Sonoma Valley grape grower of over 25 years, Judy Vadasz. Judy will be joined by Head Winemaker, Michael Muscardini, as they take you on a guided tour through the beautiful Vadasz property and discuss the ins and outs of the grape's journey from vine, to barrel, to bottle.
We will then lead into an open discussion where we can address any burning questions for the experts themselves. Finally, indulge in our elevated Wine & Cheese Pairing, designed to enhance the flavors in the wine and let them shine through with every sip. To top it off, get some pairing tips and tricks from our Food & Wine Specialist, Karen Hannah. Explore all your senses and walk away ready to host your next pairing at home.
Pairing Info:
2022 SYRAH 
Homemade Ricotta | Raspberry Chipotle Sauce | Fennel Pollen Salt | Marcona Almonds | Olive Oil 
2021 SYRAH 
Grand Cru Gruyere Roth Kase | Ginger Spread | Meyer Lemon | Mint Leaf | Kale Crisps 
2019 SYRAH 
Vella Dry Monterrey Jack | Cinnamon Fig Jam | Madeira | Dark Chocolate | Pecans | North African Spice 
For those who want to continue their journey, please join us back at our tasting room for a special 'Hurrah for Syrah' vertical tasting of our famous Syrah from Unti Vineyards. Explore this varietal through the lens of vintages from the past and get a chance to dive into our library. Fee for tasting waived with the purchase of the Vineyard Tour experience.
Contact Wine Club Director & Food + Wine Specialist, Karen Hannah, at wineclub@muscardinicellars.com with any questions regarding these events.
Event Location: Vadasz Vineyards | 1815 Grove Street Sonoma, CA 95476
Event Time: 11:00am – 1:00pm
$65 for General Public | $55 for club members