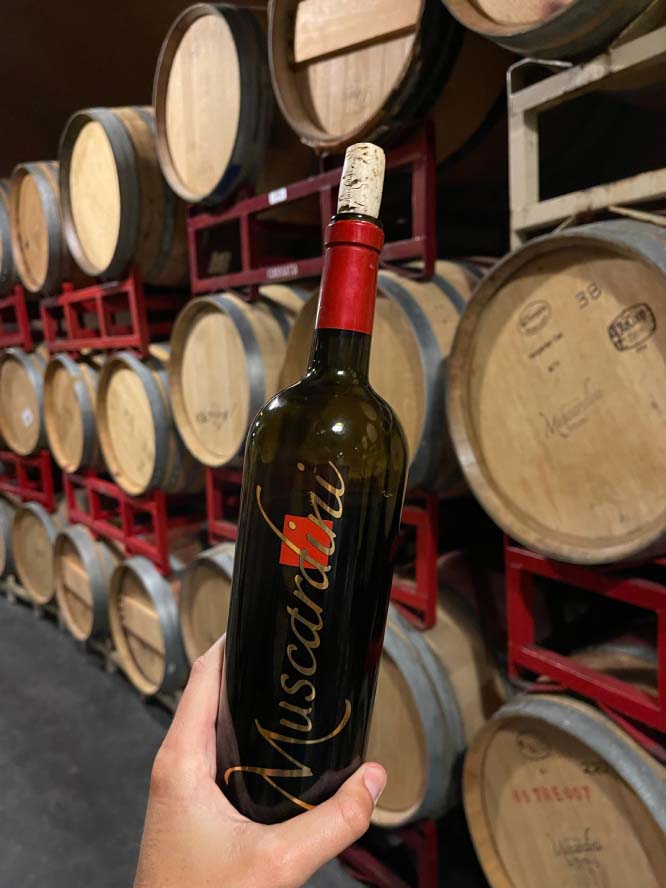 We are excited to announce the upcoming release of our signature wine, the 2019 Fortuna Red Blend. This modern, Super-Tuscan blend has been a flagship wine for Muscardini going back to 2008, when the very first vintage was released. Fortuna, meaning 'Good Fortune' in Italian, is a simple reminder to all of us at Muscardini that we are surrounded by good fortune on a daily basis. Beginning April 1st, come celebrate with us all month long with a curated small bite to go with our brand-new product release.
Pairing Details:
2019 Fortuna Red Blend | California
Mini Skewer of Paradiso Aged Gouda with Soppressata, Fresh Blueberry with a Dark Soy Sauce Balsamic Vinegar Drizzle
Available all of April. Reservations are encouraged.