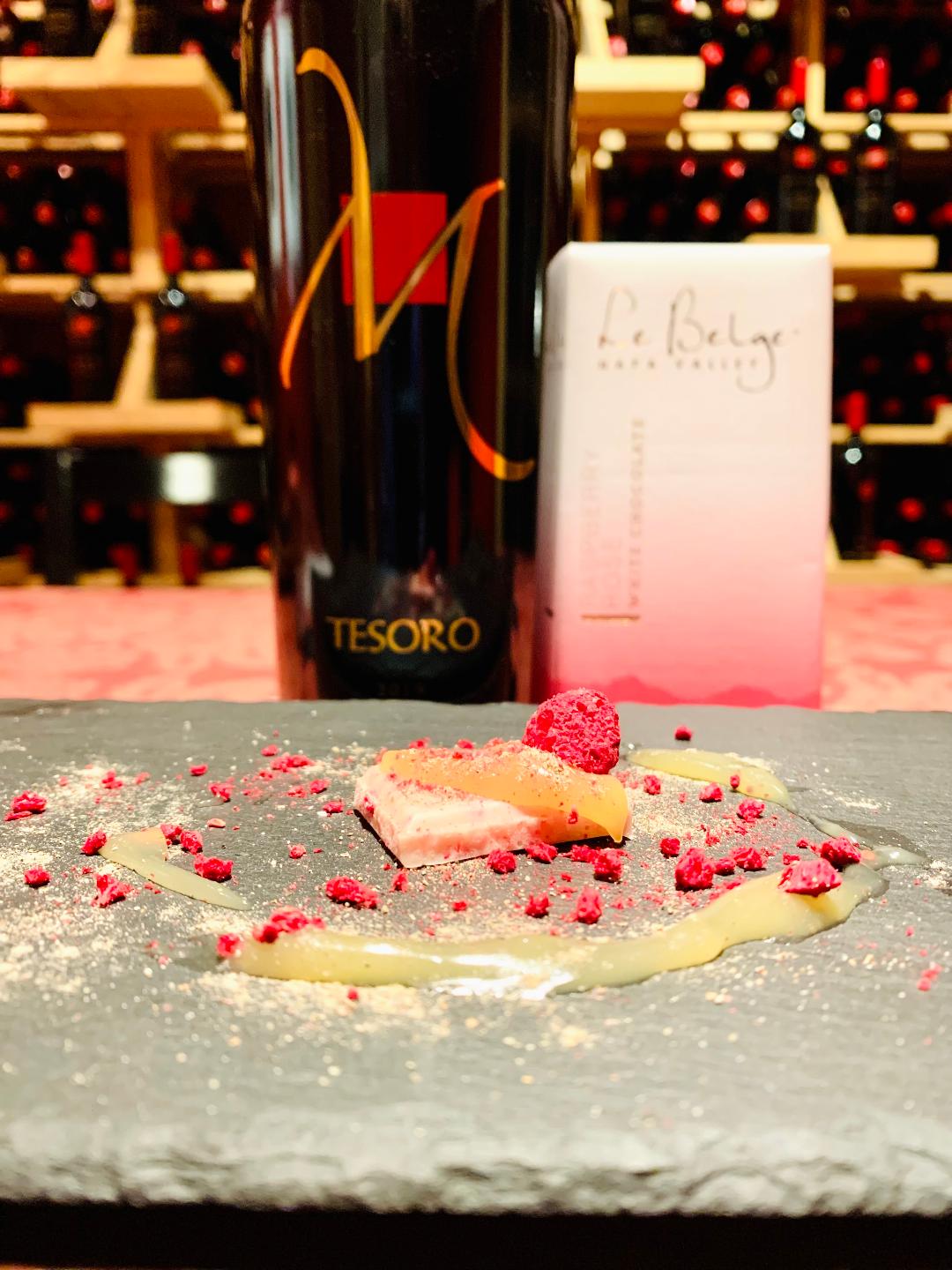 Master Chocolatier Chef Sebastian Beline of Paris is known for producing distinctive chocolates of exceptional quality. Chef Beline has perfected a balance of flavor and texture to produce a chocolate experience that is unparalleled. During this seasonal elevated tasting experience, explore why certain chocolates pair better with different varietals or styles of wine and how you can find the ideal bite to fit your palate and sweet tooth!
The first level of this private experience will be a cause-and-effect exploration of basic chocolate samples through the lens of one wine, while the next level will focus on unadulterated pieces of specialty chocolates paired with wines in a flight. Finally, treat yourself to an indulgence of elevated chocolate bites with unique ingredients sure to delight and dazzle any palate!
This elevated tasting experience is $65 per person, $45 for club members; waivable with a $100 per person wine purchase.