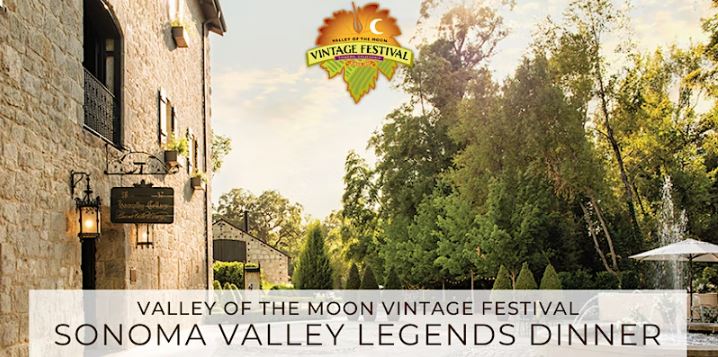 An exclusive evening at one of Sonoma Valley's most historic and endearing wineries, Buena Vista Winery, the Sonoma Valley Legends Dinner, sponsored by TricorBraun WinePak, brings together the veritable who's who of Sonoma Valley, winemaking and winegrowing legends, and incredible library and rare vintage wines.
The evening features a champagne and wine reception with gourmet passed hors d'oeuvres, highlighting local cuisines; the seated, 4-course, chef-inspired and prepared dinner is paired with rare library vintage and current release wines. Tables are each hosted by a Legendary Sonoma Valley Vintner, featuring their wines.
This unforgettable evening and dinner event kicks off the Valley of the Moon Vintage Festival weekend, where wine enthusiasts, Sonoma Valley's iconic wine community, and locals can enjoy an exclusive dinner celebrating the Birthplace of CA Wine.