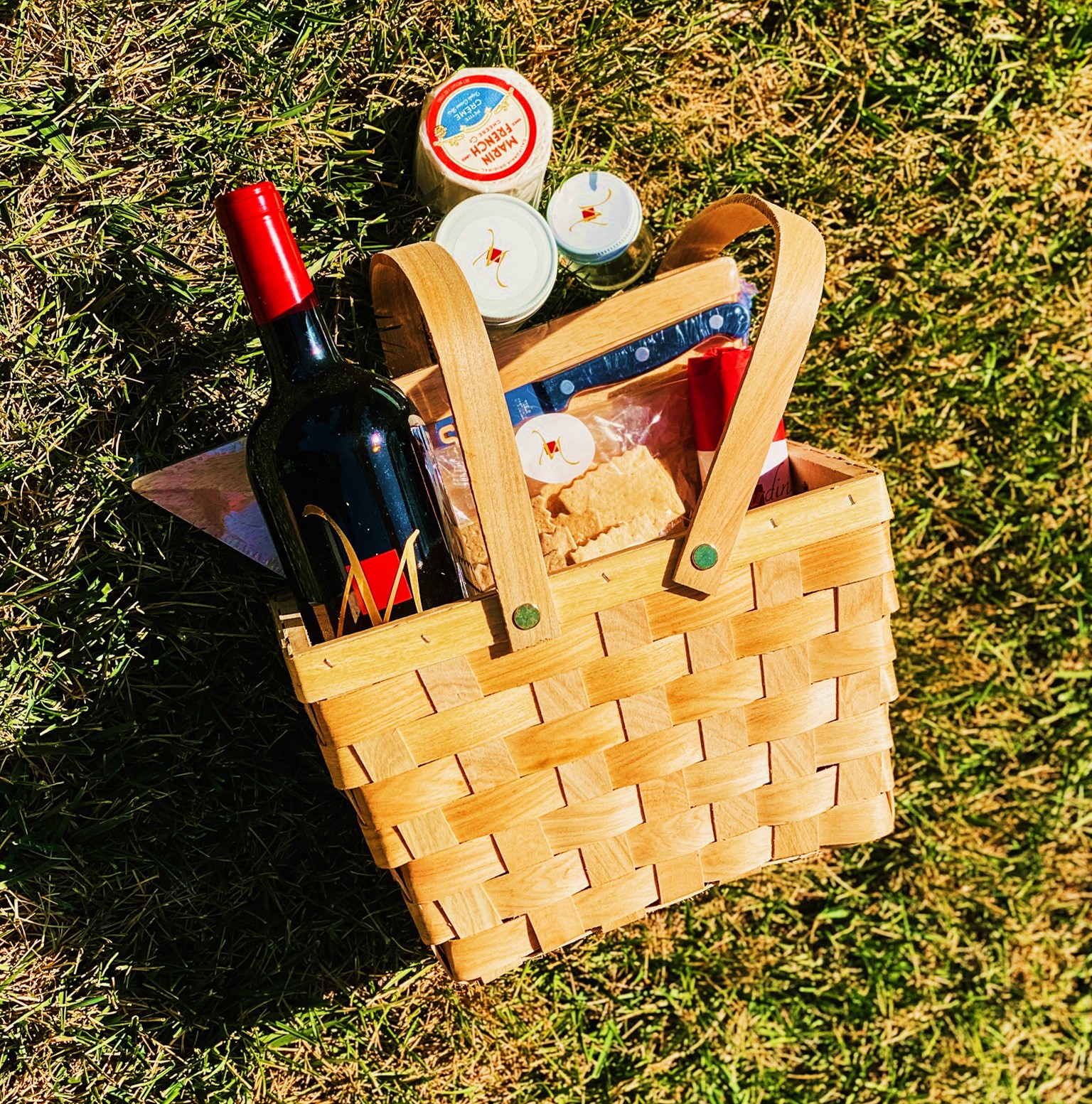 We invite you to relax amongst our serenely beautiful backyard greenery by taking a "pausa pranzo" with our Pairable Picnic basket, perfect for you and a friend. Stretch out on a picnic table, nestle into one our Adirondacks, or simply lay out a blanket and enjoy unique charcuterie provisions and a hand-selected Muscardini wine. Explore how different seasonal and local charcuterie can elevate our wine with our take-home Muscardini pairing card, and let the summer sip away.
Each Pairable Picnic Basket is $88 and includes a bottle of our 2019 Tesoro Red Blend, a mini Charcuterie Board + Cheese Knife, Sonoma Bianco Wine-Infused Salumi, Brie from Marin French Cheese Company, Pickled Cornichons, Artisanal Crackers, Seasonal Jam, and two stemless Muscardini Glasses.
Purchase our picnic basket and enjoy a beautiful summer day in our backyard.