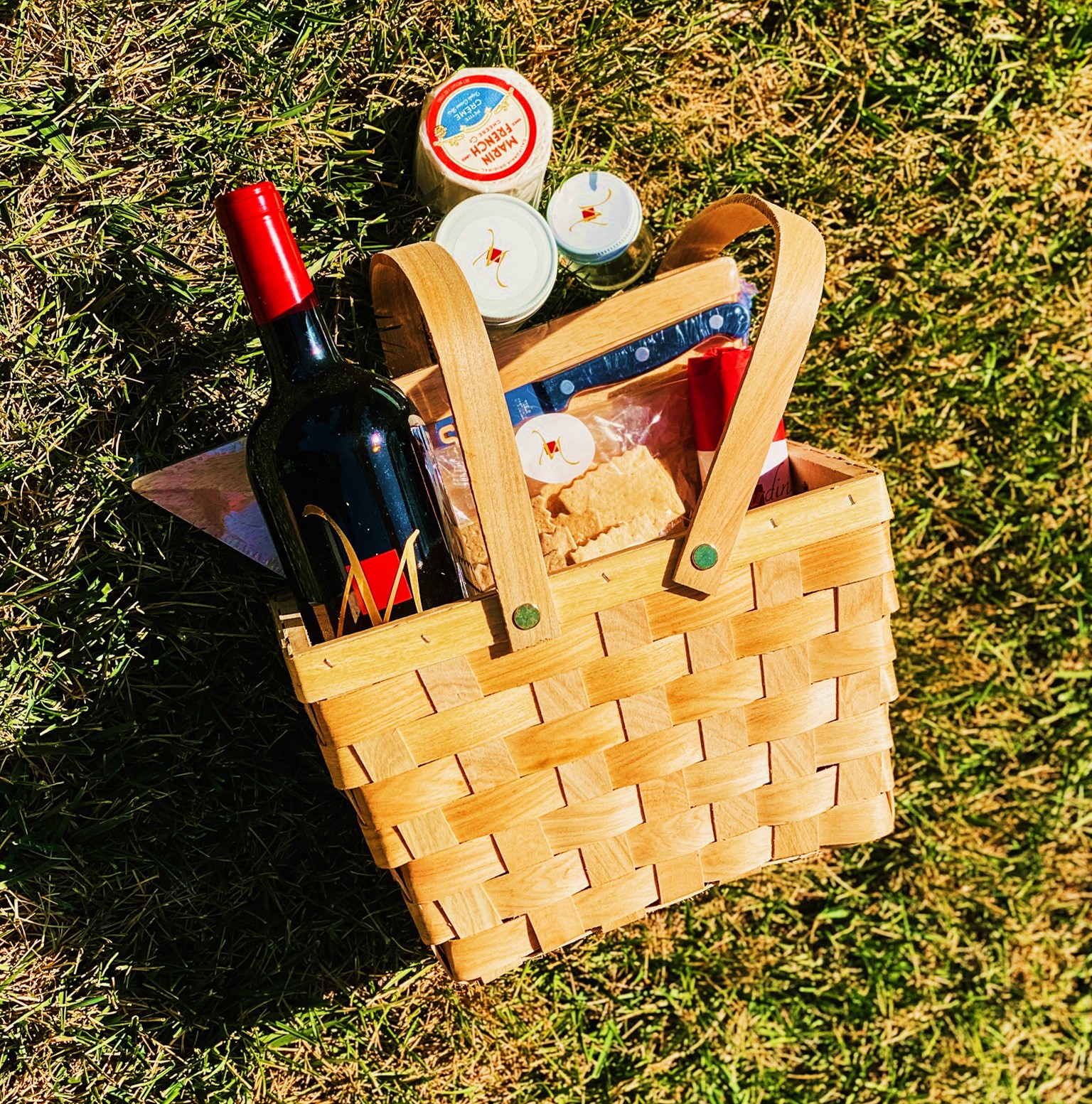 We invite you to relax amongst our serenely beautiful backyard greenery by taking a "pausa pranzo" with our Pairable Picnic basket, perfect for you and a friend. Stretch out on a picnic table, nestle into one our Adirondacks, or simply lay out a blanket and enjoy unique charcuterie provisions and a hand-selected Muscardini wine. Explore how different seasonal and local charcuterie can elevate our wine with unique pairing recommendations, and let the summer sip away.
Each Pairable Picnic Basket is $45 and includes a mini Charcuterie Board + Cheese Knife, Customizable Wine-Infused Salumi and Local Artisan Cheese, Pickled Cornichons, Rustic Bakery Crackers, Seasonal Jam, and two stemless Muscardini Glasses.
Wine by the glass or bottle available for purchase. Purchase our picnic basket and enjoy a beautiful summer day in our backyard.